It's back to school time again, if you can believe it. It seems like just last week we were standing crowded together under shade trees watching our girlie cross the bridge in her graduation from fifth grade. A milestone. Leaving the elementary years behind. I always think summer will be longer. But back to school is just weeks away (thankfully, still weeks), but Target has had their "back to school" section up for over a month and transition day for incoming sixth graders is next week. It's time.
My sister had a special blessing ceremony for her son a couple of weeks ago. He and my sweet girl are making the journey into Middle School at the same time. She asked that we gather to pray over him, and if we'd like, to write a prayer, a hope, a blessing for him.
As I sat to write, they both came to mind. These beautiful kids, just eight months apart. It's hard to believe that our babies are ready for this – possibly the hardest of all the school years. Weren't they just little bugs running around in the back yard a month ago? He's growing into a strong young man – quiet at times, but full of energy and exploration. And my girl? My Amazon princess dominates the scene (this is probably my last summer to be taller than her) but still smiles her sweet, gentle smile. She reads voraciously (inhales is more like it) and engineers the most amazing creations in Minecraft.
I wrote this prayer; this blessing for them both. This reminder; this chronicle of hopes and dreams for where they're heading. I did read it as we prayed over him that day – only making it through without choking on my own tears by holding very tightly to my husband's hand. It's an awesome thing, launching our kids out there.
As You Begin Middle School
This is a door.
A threshold.
A gateway to your next grand adventure.
The beginning of a farewell to the boy (and the girl) you have been;
As you look ahead to the young man (and young woman) you will become.
Above all else, remember, you are loved.
The God of the universe
who cast bright lights into the ink dark sky;
who marks the movements of all creatures great and small;
He keeps His hand on you,
and He loves you.
Remember the foundation from which you come.
The strength of your family,
the history of their faith,
the lessons and ties
that bind your hearts one with another,
And remember, you are loved.
Remember the feel of the grass beneath your feet;
the cool squish of mud between your toes.
Remember the feel of a bare branch
in the palm of your hand
as you climb through the trees.
Remember to breathe in the air
and look to the sky;
not getting lost in all things
of hard steel and gleaming technology.
And remember, you are loved.
Remember to be brave
in the face of all things unknown.
Press the boundaries
and make your way.
Discover what lies
beneath, behind, and beyond.
Do not be afraid to stand alone.
You are never alone.
Remember, you are loved.
Remember to be kind.
There is pain and shame and terror
in everyone's story –
and some stories are not yet told.
Remember that gentleness
turns away wrath
and is its own brand of matchless strength.
Never forget grace –
For yourself and for those around you.
And remember, you are loved.
Remember life can be hard;
and things worth achieving
are worth the work and the trial
and every measure of yourself
you pour in to them to accomplish your goals.
But remember too,
that life is full of hidden joy
and sacred spaces
that can unlock your deepest laughter –
enough to make the stars shine.
And always, remember you are loved.
Remember that even this doorway
is only a passage through
to another journey.
There are more thresholds to cross,
more paths to wander down
more places to discover.
Any stumbling block
or celebration in these next years
simply become building blocks
in the creation of your character
and your experience.
They will make you who you'll become.
Remember that the Lord goes before you.
He walks behind you.
He walks beside you.
He carries you in the palm of His hand.
He is strength in your weakness,
He is your rock and your hiding place,
He is your light and your salvation.
Remember that you are His,
and He knows your name.
And always,
remember you are loved.
I'd love to connect with you some more - stop on by the
Three Bees Facebook Page
or connect with me on Twitter
@3BeesBlueBonnet.
Let's continue the conversation!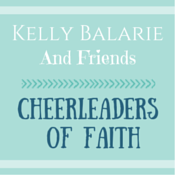 These words aren't just for our kids. I'm linking up with Kelly Balarie and friends at the #RaRaLinkup to encourage others. I hope you
are
encouraged!